Global Temp provide a wide range of products to prevent damage occurring to your produce. Our range of Frost Protection products will warn when frost is about, our Ethylene Control products remove any ethylene in the air to prolong the storage life of fresh product and our refractometers allow you to check your fruit ripening process for the optimal harvesting time.
Ethylene Control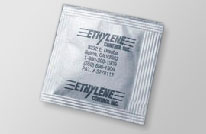 Ethylene Control filters remove ethylene gas from already boxed produce shipped by truck or in sea containers.
Frost Protection
GTM offers a number of products designed to control and prevent frost damage in growing environments.